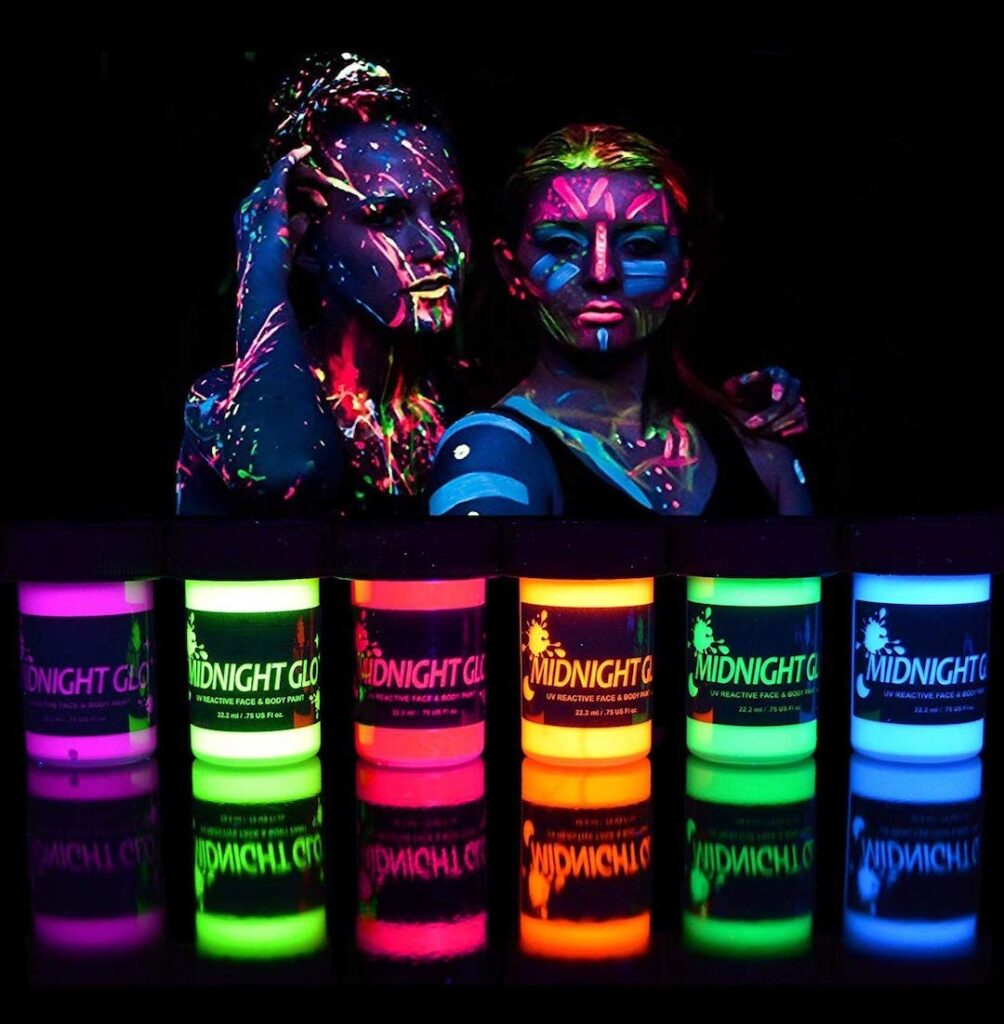 Midnight Glo Black Light Reactive Body Paint
Blacklight Reactive Glow Body Paint – Glows Brightly Under UV Lighting.
Some More Glow In The Dark Stuff You May Like!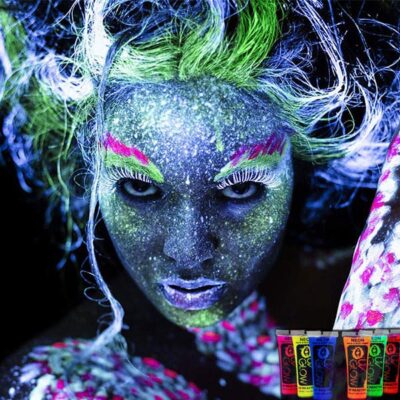 Suitable for both day and night use. Bright, neon coloured under normal lighting, the paints give off an immense fluorescent glow under UV Lighting / Blacklights.
More Coming Soon
No more products to load